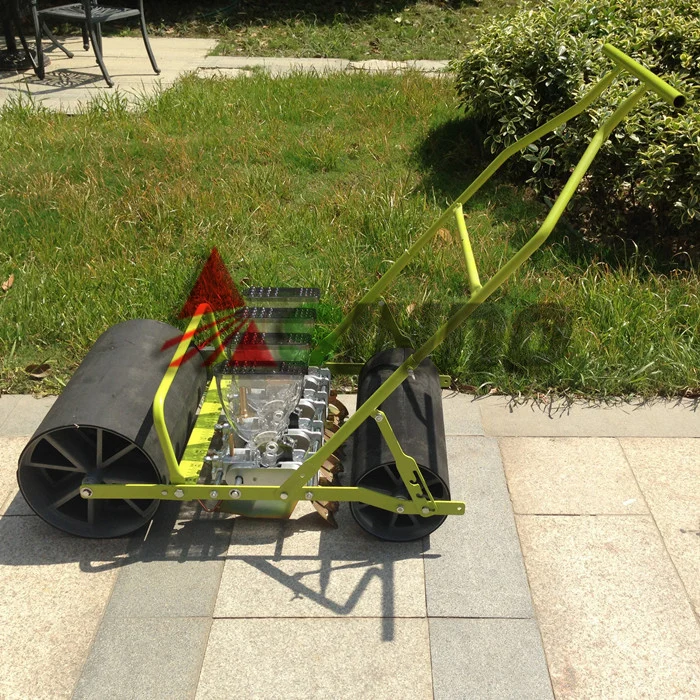 Application:
1. This seeder is applicable to all kinds of different vegetables
Not like traditional seeders can plant only one kind of crop, our seeder can plant many different kinds of vegetables by switching different seeding rolls and gears. Of course, you know the cost buying a different seeding roll is far cheaper than buying another kind of seeding machine.
2. Light weight , small Shape ,easily to store and transport .
3. High precision seed-metering device help you save seeds.
Our seeder has a high precision seed metering device, the accuracy can reach one seed one hole or multi seeds one hole. In this way, you do not have to sow in line, then can save lots of seeds. Seeds are always expensive. Also, you do not have to thin the seedling in the future, so help you save labor cost and time.
4. High efficiency help you save time, save labor cost!
For some areas can not sow by big machine, you have to sow the vegetables by human hand. It is very slow, the point is current labor cost is too expensive, you have to pay lots of money on their low-efficiency work. With our machine, you don't have to hire 10 people and pay them 2 days paycheck. Actually 5 people's paycheck is enough buying us a seeder.
5. Save seeds, save time, save labor cost, save energy, of course, save lots of money for you!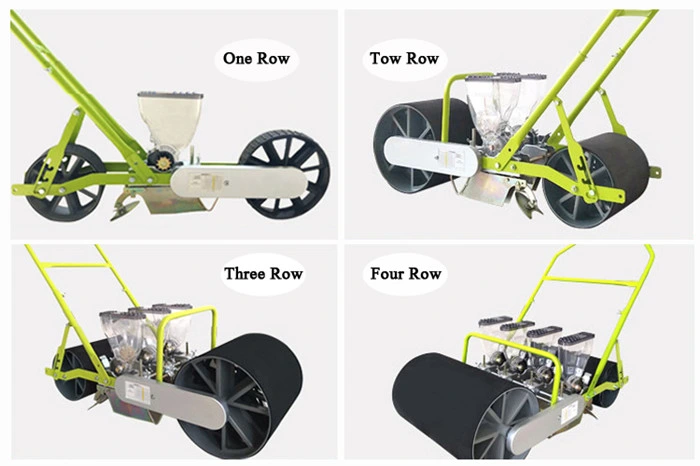 Product Detail:
Model

JPH-04

Size

L110-120CM*W55CM*H83-89CM

Weight

N.W.20.5KGS




G.W.22KGS

Plant spacing

2---51cm

Row spacing

8---18cm

Sowing depth

1 - 5cm

customized

From 1 lines to 6 lines
Seeding Space Benchmark Sheet: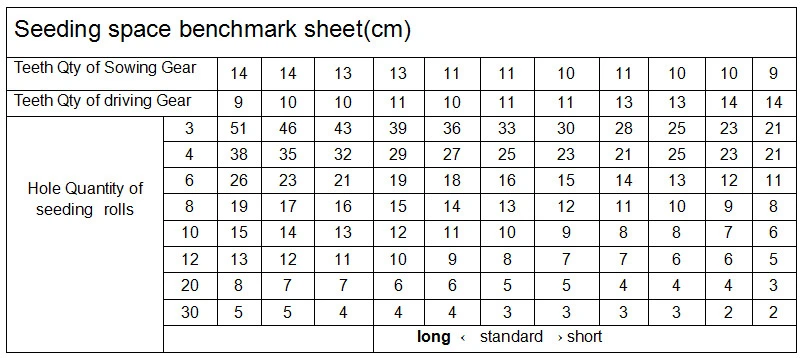 Suitable for many kinds of vegetables, CustomizedSeed Diameter from 2mm-13.5mm: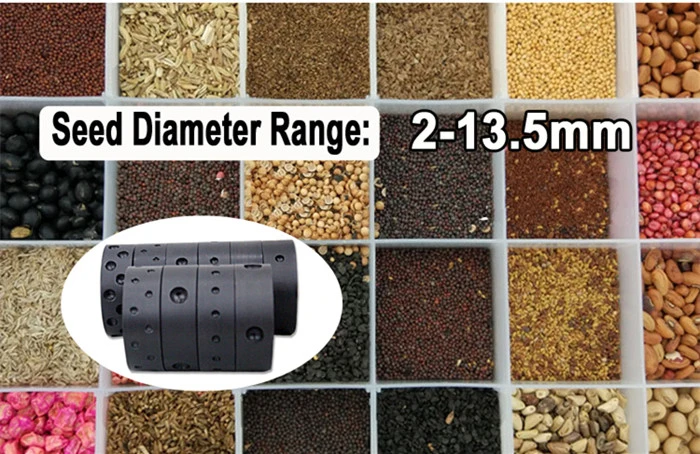 Product Details: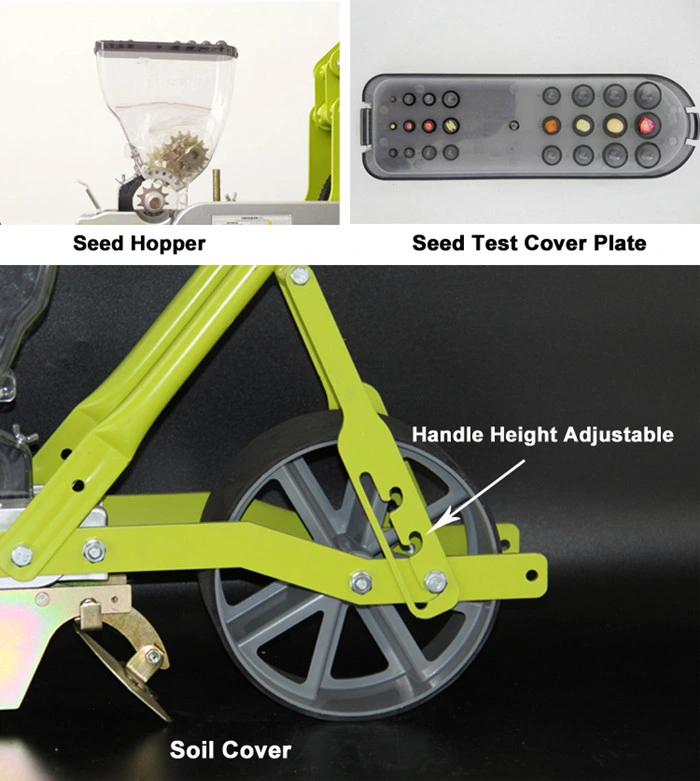 ---------------------------------------------------------------------------------------------------------------------
Contact us:
Contact manager: Mrs Sherry