2016 new model Hands Pushing
Small Manual
Corn and Beans Seeder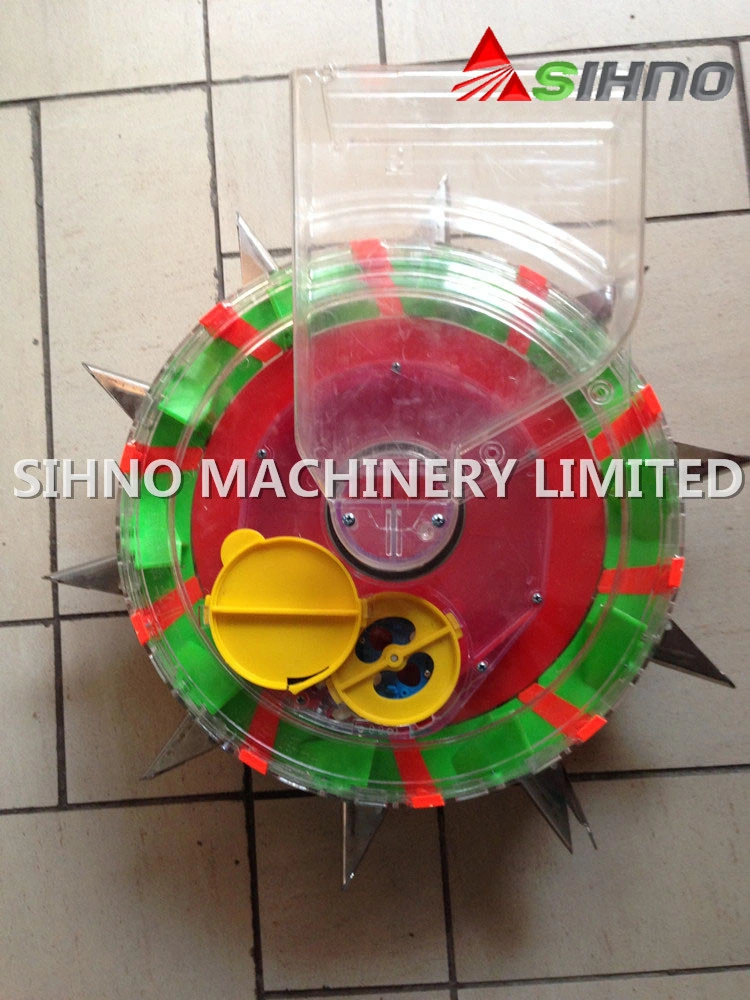 Introduction:
This factory seeding is the latest development for the current needs of the new generation product , the machine after I plant senior technician for further field trials , improved ten , absolute market leader , provincial seed, labor, effort operation is very lightweight, accurate spacing , adjustable , easy depth debugging , a significant advantage of higher labor efficiency . The seeding is used in all high-quality steel , by stamping, roll , welding molding and make corrosion , galvanized , paint handling and durability . Aircraft types box , seeder core highly transparent , clear on the kind of volume .All the housing is made of ABS material, reinforced nylon, high-quality materials for injection molding .
Our 2016 new model seeder in Canton Fair: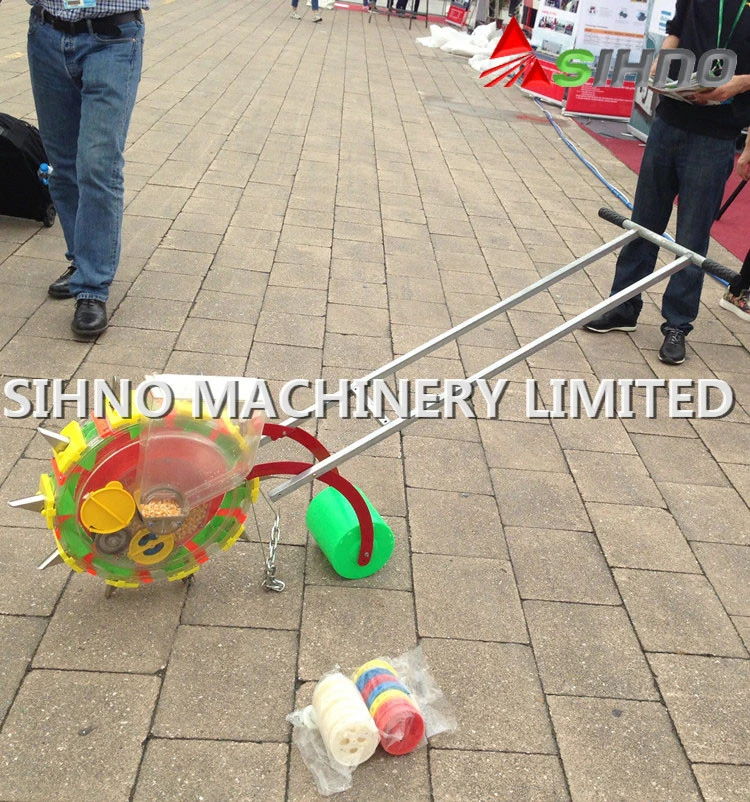 Our new model in Pakistan: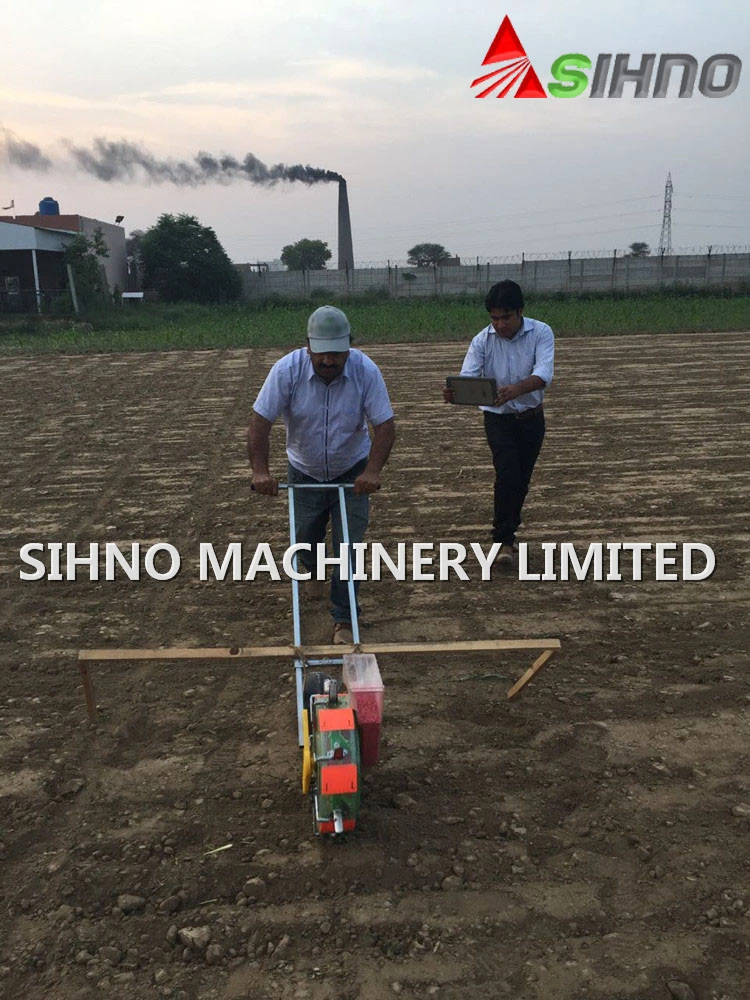 our seeder in Nigeria: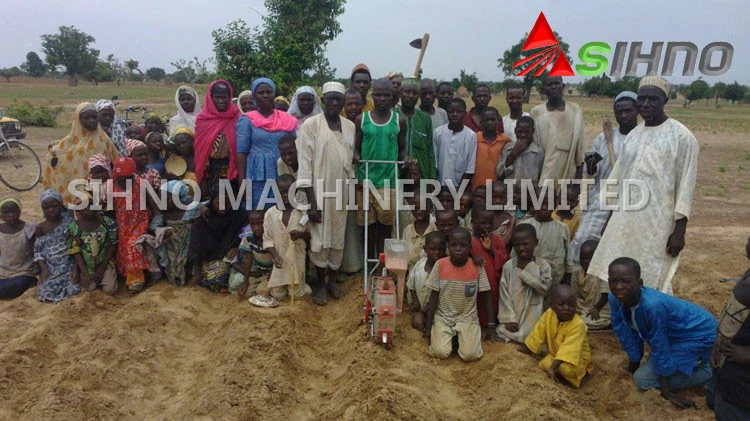 Characters:
1According to the needs of farmers, our factory has developed hands push wheeled corn planter after years of experience.
2 This planter has become a successful product after two years' practice.
3 It is prolonged and durable. Sowing accurately
4 Sowing unanimously and buds come out unanimously
5 The efficiency is two times higher than portable planter
6 Nicer shape and more durable
7 This product is a qualified one after verified by State Bureau of Technical
Structure and working principle:
This product has about rims ] bearing bracket, transparent seed box , pushing the four parts. According to the request of the seeder about spacing , respectively, with corresponding 72 M4 threaded holes on both rims are available to adjust the spacing .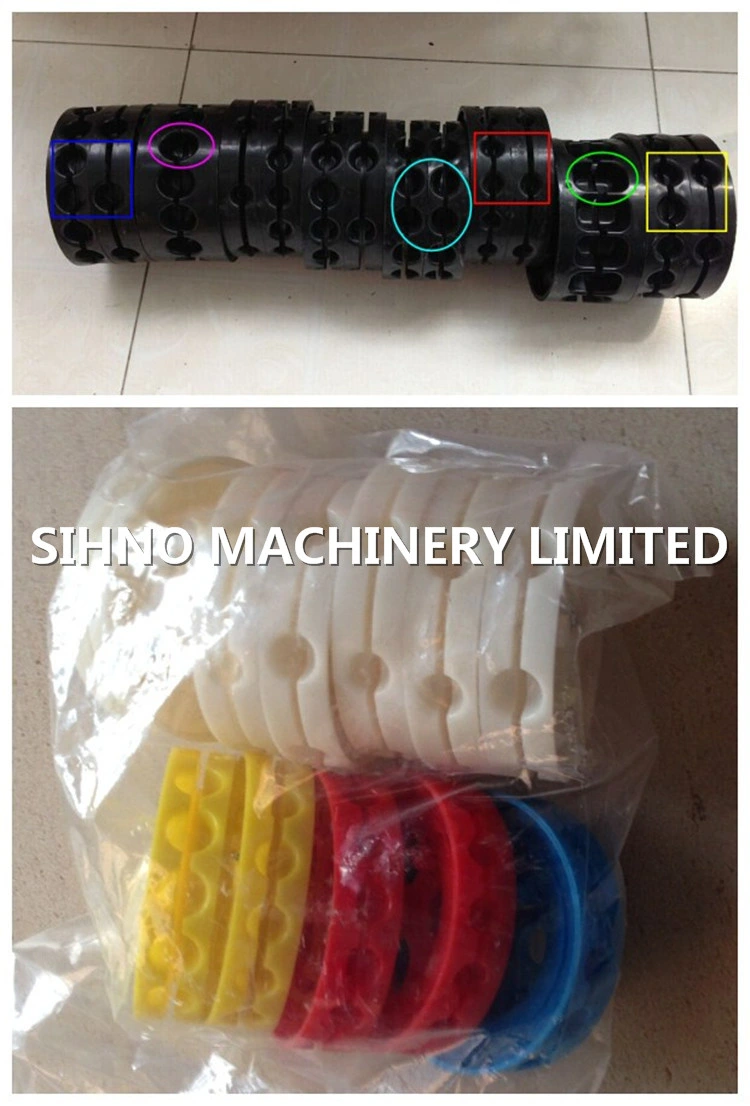 According to the size of the seed roller, it can plant corn, peanut
,
soybean, pea nut, mung bean
,
walnut
,
sorghum
,
tea.
Operation:
Users can choose any eight kinds of spacing around the rims have curved plates connected to form a funnel.Each arc nozzle plate fixed to a child , the child 's length by Tsui pitch control seed depth and spacing on the rims fixed multiple funnel , funnel each side of each trimmed with a putter S , S putter push transmission rod , the rod driven wheel drive ,
wheels and wheel types are the same shaft , so kind of the wheels turning a spacing perspective , spit the seeds into the funne .And the active sub- nozzle axis of rotation in a small center of the weld , the three sub- bearing activities Tsui accurate opening and closing action , the seeds fall into the soil, in order to achieve accurate seeding purposes.
Push the sides of the shaft with a flat center bushings and brackets and stiffeners connected together adjust ( the M6 rod nut fixed ) , in human driven seeder rolling forward, driven by the sprocket to intermittent exercise achieve sowing.
The planting is essential to achieve a single grain of corn planting and two tablets , in order to meet the needs of most regional farmers' friend , the factory is equipped with five specifications of seed round. Users can kind of grain size and a choice of 5 colors any seed round , when changing the kinds of wheel covers open wheel , remove the seed round , then you need to kind of push it round his hand , note: For the convenience of users , factory installed in two different types of wheel size ( any unicast - the market leader ) friends who choose the machine you install adjustment finished, before the official sowing seeds into the ground , or ask you now try to push in the furrow in some distance, check the seed is normal, but after sowing . And then be sure to always check the seeding process , identify problems and timely adjustment and treatment, or because of election round , improper adjustment lack seeds, germination failure , the factory is not responsible.
Care and Maintenance:
1
In the course of the various parts should always check the bolts, self tapping screws are loose,discovered in time to prevent shedding.
2.After sowing, please be seeder apart, clean all parts of the various threads of oiled to prevent rust. Be sure to carefully remember good order, assemble in reverse order when disassembled good debugging, stored in a cool dry place, in order to extend the life time of assembly.
Precautions:
1.When using with a coating of seeds, fossils must be mixed with 0.5% or 0.2% lead oxide powder coating agents do a good
job in the post and then into the seed box .
2.Soil wet or rain to pay special attention if a foreign body within the nozzle son.
3.Matching species should seriously by seed round .
4.Non- running, pull down , push down ( rotation direction of the arrow )
5.Seeding rate must be controlled , the proposed 35-40 meters per minute.
6.The seeder is strictly prohibited as such as children toys free push and touch the gear to avoid damage and injury.
7.Seed grain tank capacity of not less than one third .
8.Please strictly running in the direction of the arrow seeder seed box side when in use.
9.When they find significantly reduced the use of seed per acre amount , please check for obstructions or other failure , so as not to cause you loss.
10.Spare kind of wheels and accessories and then put inside the box .
11.Adjust spacing , when removing the assembly must remember good order, carefully aligned prefix fixed good ( 0 want to pay particular attention to the positive sides )
12.All dimensions are factory supplied with the seeding rate , please prevail by seed and seed distance , if the error rate should be changed promptly .
13.Appearance and technical standards of products, subject to the actual appliance factory have the final interpretation.
---------------------------------------------------------------------------------------------------------------------
Contact us:
Contact manager:
Mrs Sherry