PRODUCT NAME
100HP 120HP 150HP 160HP 180HP CE agriculture wheeled farm tractor with loader plough
BRIEF INTRODUCTION
1. We have the MOST ADVANCED HIGH HORSE POWER TRACTOR production line in China or even the world with the highest labor productivity,
2. We are one of the largest tractor manufacturers in china for 17 years . Our main product is 10hp to 150hp fit with implements.
3. Reasonable prices;
4. More than 20000.00sets annual output;
5. More and more mature After-Sales Service;
6. CE and ISO9001 Certified .
SPECIFICATIONS
Model

1000

1004

1100

1104

1200

1204

Drive type

4x2

4x4

4x2

4x4

4x2

4x4

Engine

Engine model

YTO

Capacity of fuel tank(L)

150

Rated speed (r/min)

2300

2300

2300

Engine power

(

kw

)

73.5

73.5

81

81

88.2

88.2

Lowest fuel consumption (g/kw·h)


(

g/kw·h

)

≤

242

≤

242

≤

242

Transmission

Clutch

Dry,Dual-stage type


,

PTO Speed(rpm)

540/1000 or 760/1000(optional)

Gear shift

8F+4R/16F+8R(optional)/8F+8R(optional)

Hydraulic system

Hydraulic output valve

2-Way

(

optional

)

Three point linkage

Category of 3-point link

Category II

Lifting capacity(at point
of 610mm)KN
>

15

>

16

>

15

>

16

>

15

>

16

Technical parameter

Dimension LxWxH mm

4593x2050x2810

Wheel base(mm)

2362

2195

2362

2195

2362

2195

Track base(mm) front wheel

1485

1610

1485

1610

1485

1610

Track base(mm) rear wheel

1620-2020 (usual 1620)

1620-2020 (usual 1620)

1620-2020 (usual 1620)

The smallest clearance(mm)

476

379

476

379

476

379

Front tyre

6.5-20 / 7.5-16(optional)

Rear tyre

16.9-34/18.4-30(Optional)
HX1354,HX1454,HX1504

Model

1304

1354

1454
1504
1604

Tractor

4×4

Wheel-Driving

5060×2330×2983

5060×2345×2940

Dimensions

5510

5700

Weight(kg)

1784,1792,1912,1954,2074,2082,2202

Front Wheel Tread(mm)

1650~2285

1620~2420

Rear Wheel Thread(mm)

2582

Wheel Base(mm)

480

Gear Shift

16F+8R

Tyre

14.9-24/18.4-34

14.9-26/18.4-38

Engine

Model

QC6108/LR6M5-T90

QC6110/LR6A3Z

LR6M3Z-T173
QC6105Z/LR6M3Z-T146X
LR6M3Z-T146Y

Engine

Water cooling,Vertical,4 Stroke,Direct Injection

Rated Power(kW)

95.6

99.3

106.6
110
117

Rated Speed(r/min)

2200/2300/2400

Starting Method

Electric

Transmission

4×(2+1)×2

Clutch

Single,Dry Friction, Dual Stage Clutch

PTO speed

8 540/760 or 760/1000 or 540/1000
PICTURES & IMPLEMENTS .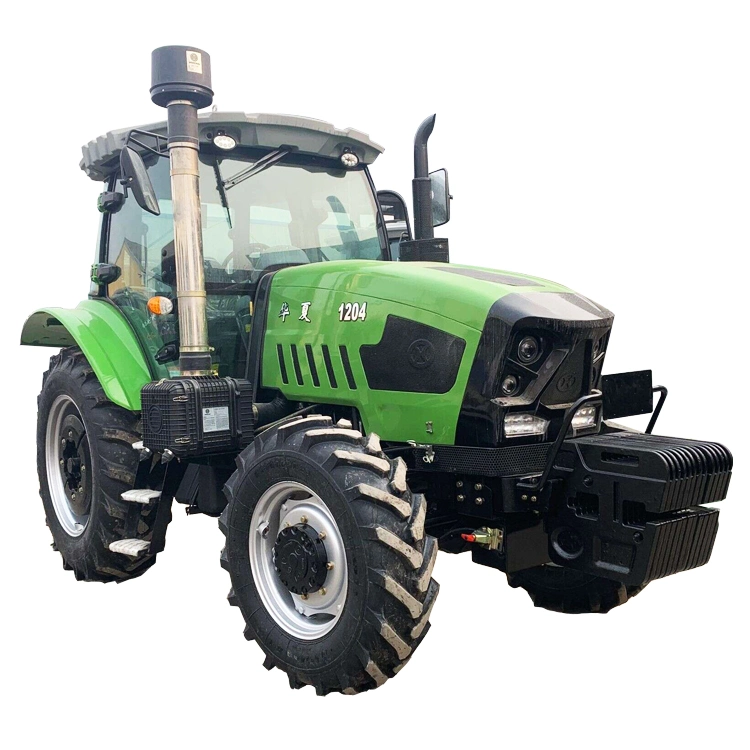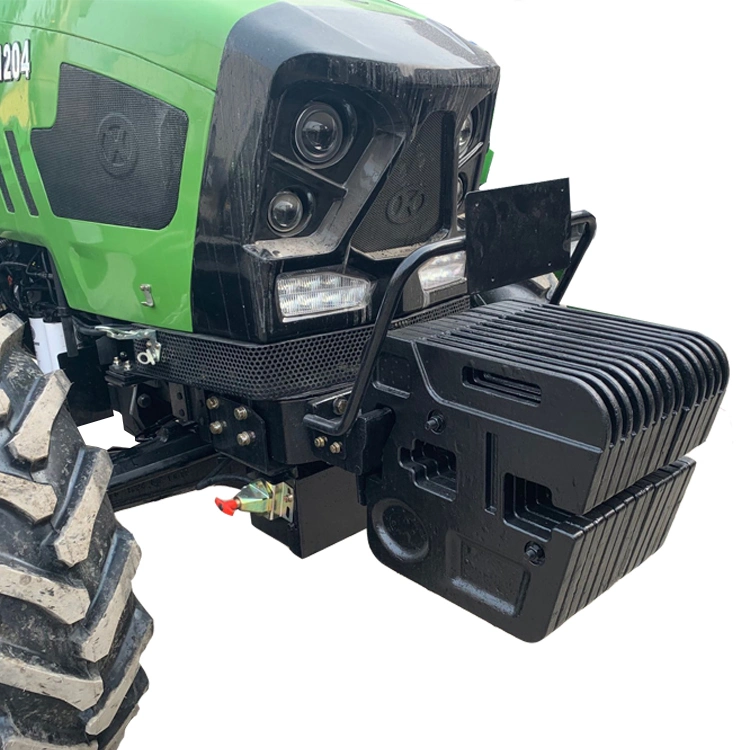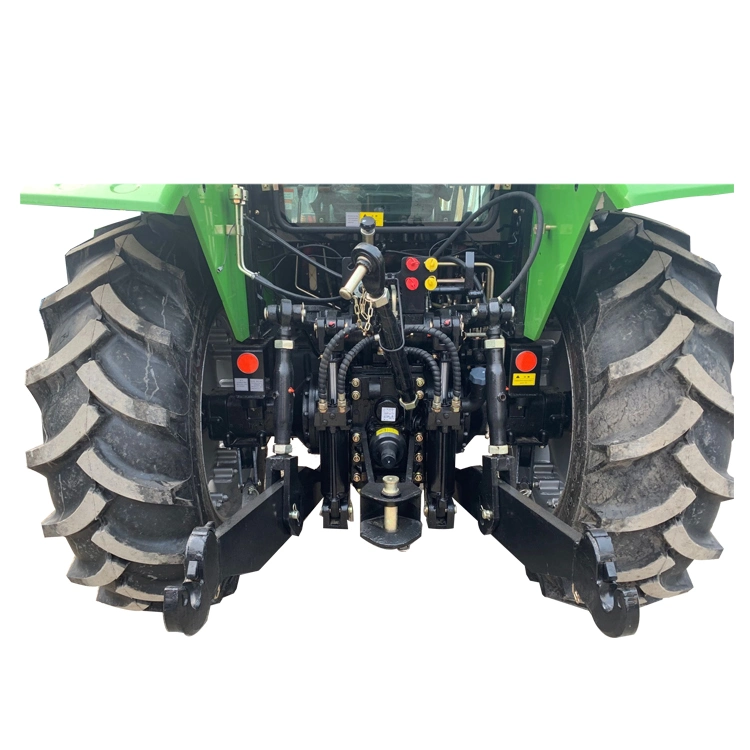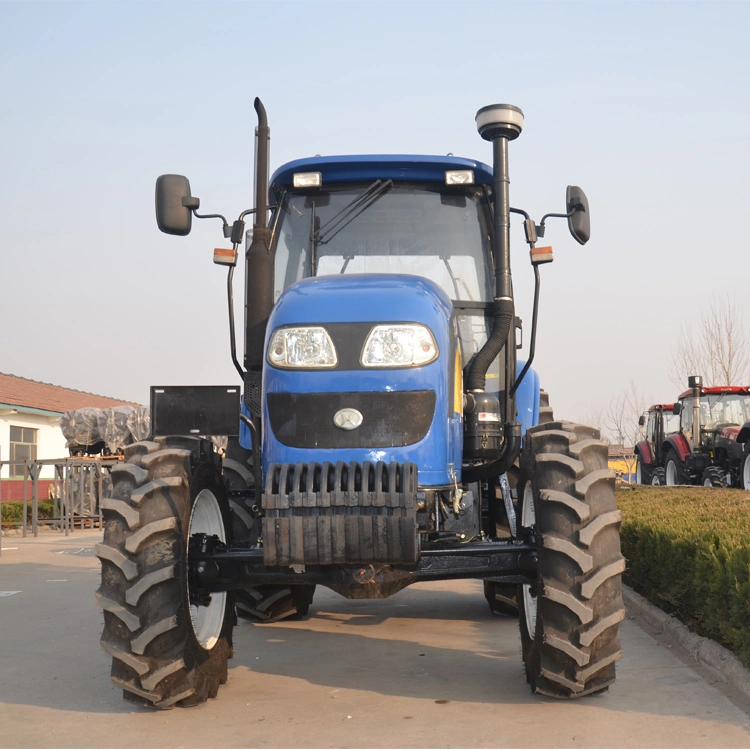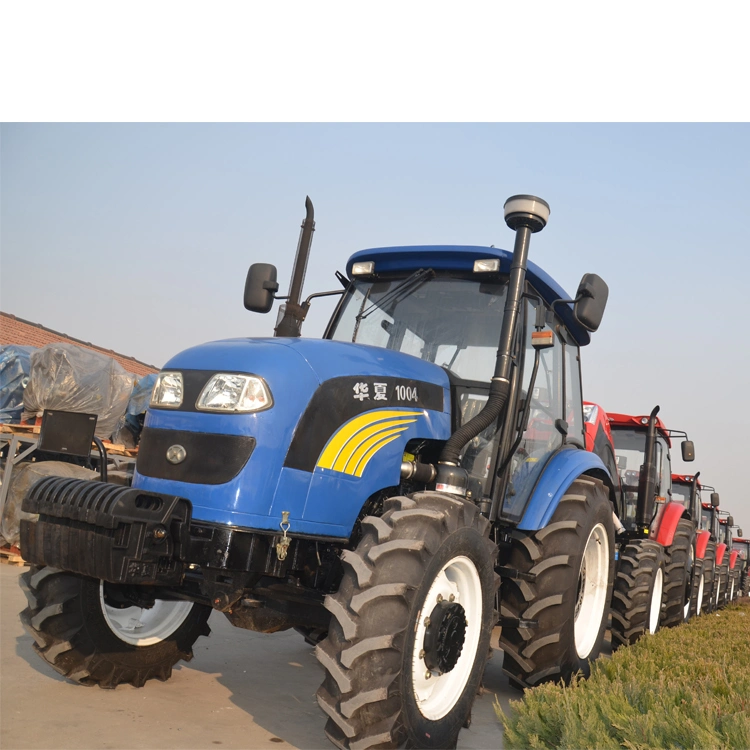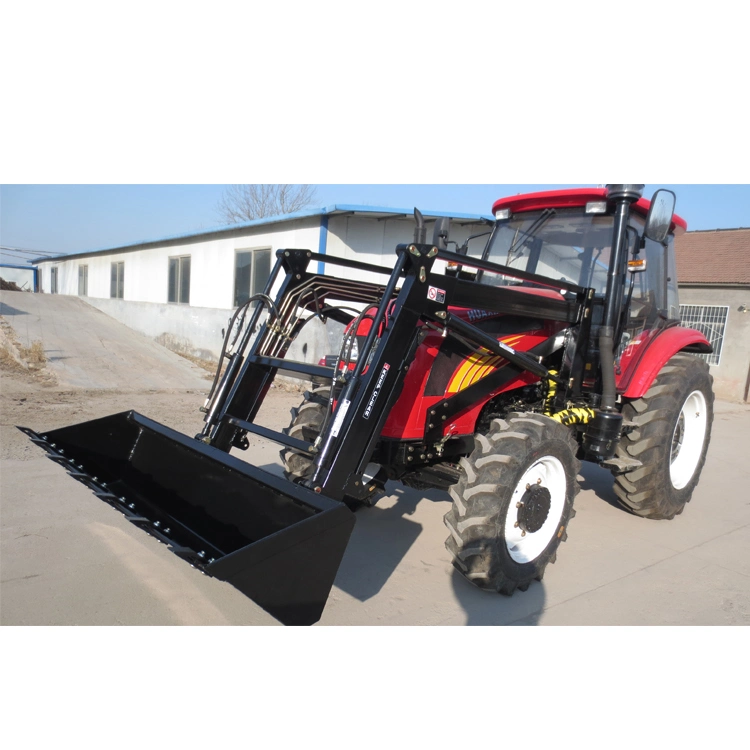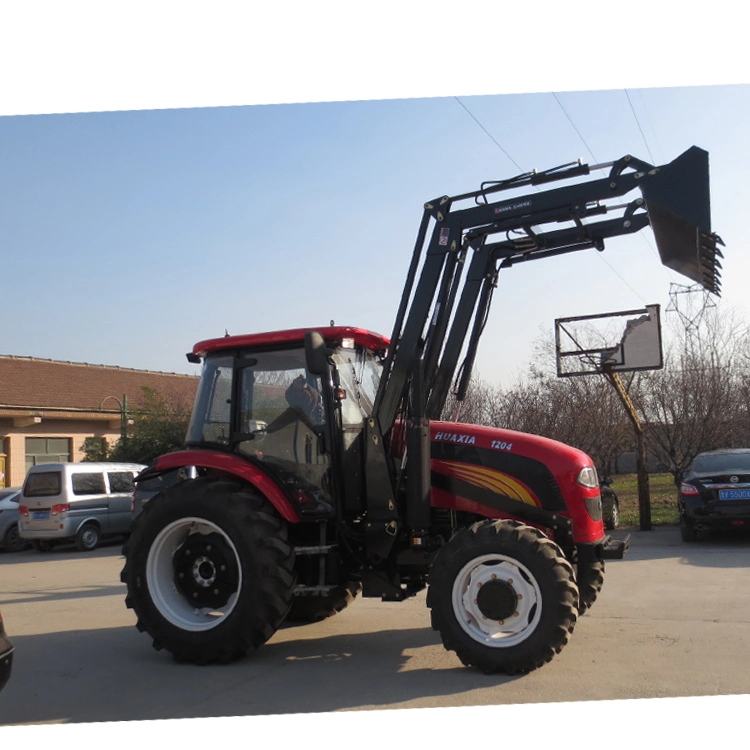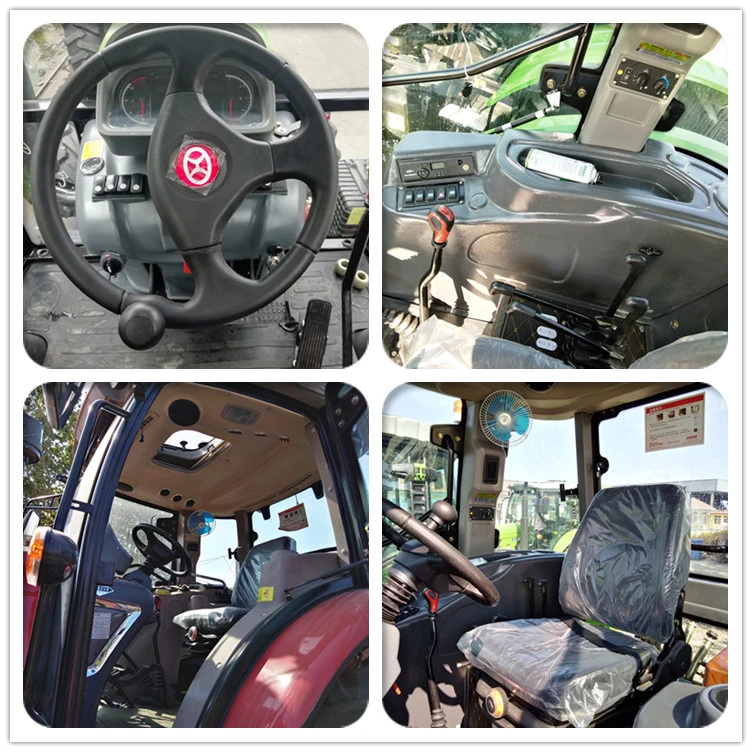 CUSTOMERS' VISITING & SHIPMENT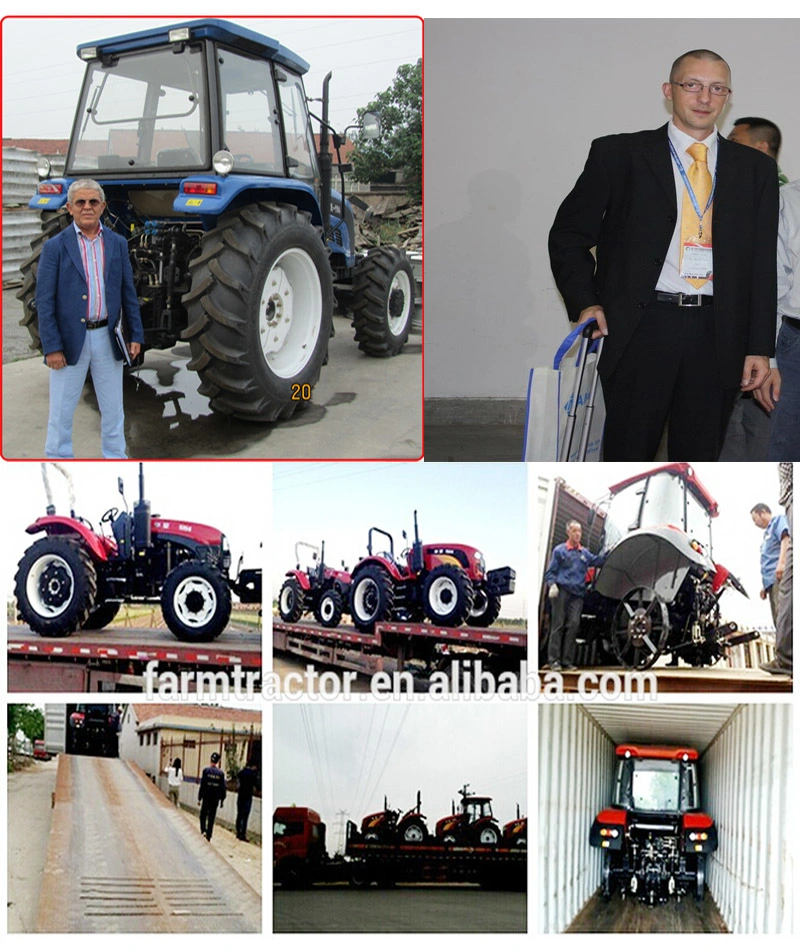 LOADING
Without cab ,20ft container load 1 unit .
With cab ,90hp to 110hp ,20ft container load 1 unit ,40ft container load 3 units.
120hp with cab ,40ft container load 2 units .
COMPANY PROFILE & TEAM



OUR SERVICE
Warranty time and the Spare Parts
1. Warranty time
We supply you 2 years warranty time.
2. Spare Parts
The Easy-damage parts, we will send you together with the tractor for free. And in warranty period, if the spare part is not work because of the quality, we will send you new parts for free.
3. Tool Box
We will send you the tool Box For free.
CONTACT DETAILS